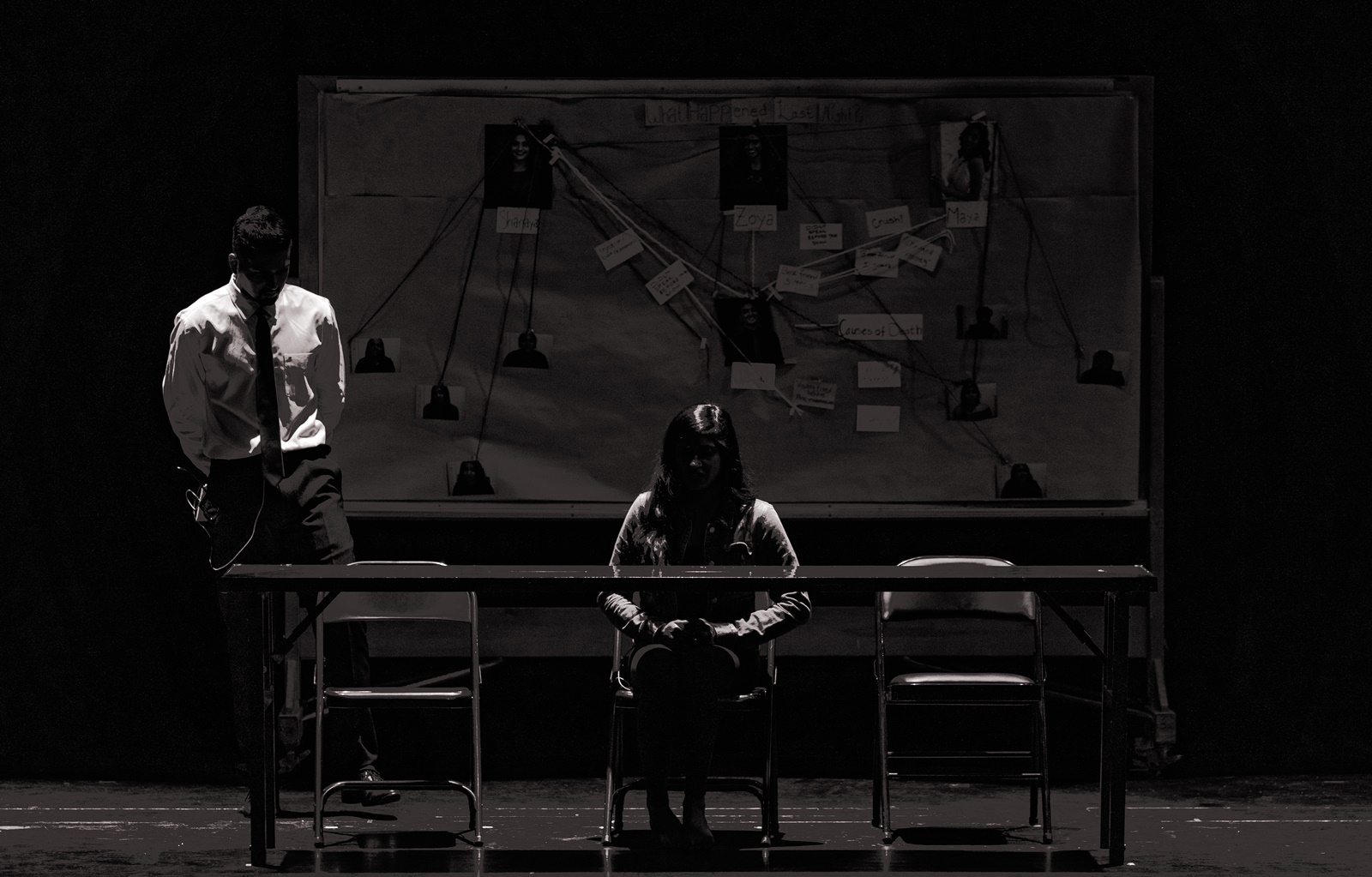 SOCIOL 4510:
Gender, Crime, and the Criminal Justice System
---
Catalog description: This course is an analysis of females as participants in and victims of crime, the treatment of women in the criminal justice system, women as workers in criminal justice fields.
This course is designed to explore the important and under-studied intersection between gender/women and crime. We will be looking at such topics as gender differences in offending, theoretical explanations for female offending, the social construction of offending, women as victims of crime and violence, the sexualization and criminalization of women's bodies, women's experiences with prison and the criminal legal system, and women working in the criminal legal system.
OUR TEXTBOOK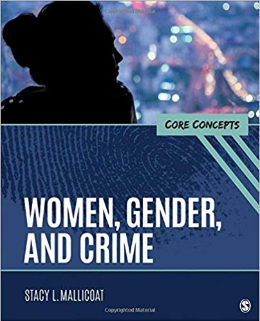 Women, Gender, and Crime: Core Concepts.
Mallicoat, Stacy L.
Sage Publishing. 2018.
ISBN 9781506399270
Link to Bookfinder.com
Link to Textbook Study Site
Additional readings will be available in Canvas
EXPECTATIONS
Mode of delivery
This course meets in-person on Wednesdays and Fridays from 2:30pm to 3:50pm. You will have readings and homework assignments available online in Canvas.
Pace
This course is divided into weekly learning units. We will cover about a chapter a week.
Work Expectations
This is a 3-credit-hour course. That means you should expect around 3 hours per week of time spent on direct instruction in addition to 6 hours of homework (reading and assignment preparation, for example) to receive a grade of (C) average.
LEARNING OBJECTIVES
By the end of this course, you will be able to:
Explain the unique issues women face in their interactions with the criminal legal system
Describe the nature and extent of female criminality
Trace the development and current status of the various theories of female victimization
Explain how the processing of female offenders differs from that of male offenders
Recognize the unique legal issues faced by women who engage in actions or behaviors that violate the law
Explain the nature, extent, processing, and control of sexual victimization
Describe the development and current status of intimate partner violence laws and the impact of policies intended to reduce IPV
Recognize the role of technology in bullying and stalking cases
Explain the development of and current status of theories used to explain female offending, including feminist pathways theory
Explain the history and current employment status of women in policing
Explain the role of women in the legal profession as lawyers, judges, and other court personnel
Describe the history, issues faced, and experiences of women working in prisons and jails, and in probation and parole.
COMPONENTS
Homework
There will be five homework assignments during the semester. They will consist of a reading and follow up questions which will require you to think through the course materials and concepts and apply them to real life issues/events. The homework assignments will require you to read and consider some complex ideas and to apply the concepts you learn in the class. For homework assignments 2 - 5, you will have multiple options from which to choose. Choose the option that you are most interested in and that you feel the most prepared to complete. Additional information and guidelines are located in Canvas. There are 5 homework assignments worth 10 points each. Together, they account for 50% of your final grade.
Media Exercise
You will complete one media exercise in which you examine the role of gender in popular depictions of the criminal justice system in the movies. You will then write a short review comparing the depiction with what you have learned throughout the course. Your write up will be in the form of a standard 5 paragraph essay and will be limited to 500 words max. Additional guidelines can be found within Canvas. This is worth 5 points or 5% of your final grade.
Exams
There will be three exams covering lectures, readings, and any other class material. The format of the exams will include multiple choice, matching, fill-in the blank, and short answer/essay. The exams are not cumulative. Therefore, the last exam will not test material covered in the previous exams; however, an understanding of earlier concepts will be necessary to fully understand later topics covered in class. These exams will be taken in class on the dates indicated in the course calendar.
There are 3 exams worth 15 points each. Together, they account for 45% of your final grade.
GRADING BREAKDOWN
Homework
5 at 10 points each
50 points total
50% of your grade
Media Exercise
1 at 5 points each
5 points total
5% of your grade
Exams
3 at 15 points each
45 points total
45% of your grade
---
Total points possible = 100 points
---
This syllabus is © 2022, Reiter. All rights reserved.
Top photo by Martin Lopez from Pexels