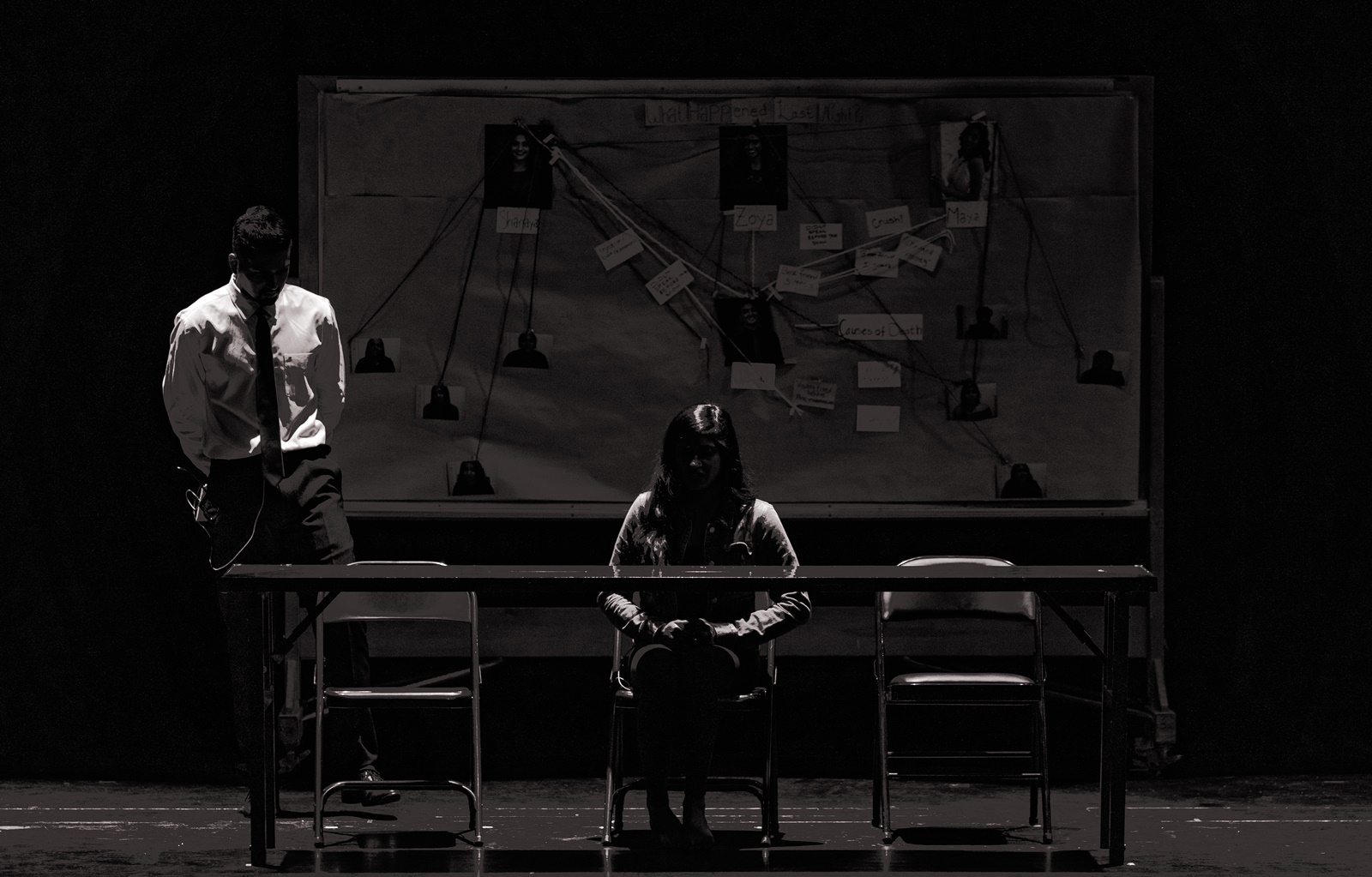 SOCIOL 4510: Gender, Crime and the Criminal Justice System
---
Spring 2022 Calendar
This course is meets
Wednesdays and Fridays 2:20pm - 3:30pm EST
http://osu.instructure.com

This is a tentative reading list for the course.
Assignments are due on Friday nights at Midnight for the week in which they are assigned.
There is a two day grace period for late assignments. After that, there is a 20% late penalty per day.
Week 1
Introduction to Gender and Crime
Textbook, Chapter 1
FBI's UCR for 2019
BJS's NCVS Crime Victimization Report for 2019
Burgess-Proctor, Amanda. (2006). "Intersections of Race, Class, Gender, and Crime." Feminist Criminology. 1(1):27-47.
Week 2
Theories of Victimization
Textbook, Chapter 2
Sutton TE, Simons LG. "A Longitudinal Test of a Feminist Pathways Model Among Black Youth: Incorporating Racial Discrimination and School Difficulties." Feminist Criminology. 2021;16(1):26-46.
Rogers, Sarah A. & Baker A. Rogers (2021) "Trans men's pathways to incarceration." Sociological Spectrum, 41:1, 115-134
Homework 1
Week 3
Rape and Sexual Assault
Textbook, Chapter 3
Bieneck, S., & Krahe, B. (2011). "Blaming the victim and exonerating the perpetrator in cases of rape and robbery: Is there a double standard?" Journal of Interpersonal Violence, 26, 1785–1797.
"Blaming the Victim"
"Threat vs. Risk"
Week 4
Intimate Partner Abuse and Stalking
Textbook, Chapter 4
Hoppe et al. 2020. "Mandatory arrest for domestic violence and repeat offending: A meta-analysis." Aggression and Violent Behavior, 53:101430.
Justin Nix & Tara N. Richards (2021) "The immediate and long-term effects of COVID-19 stay-at-home orders on domestic violence calls for service across six U.S. jurisdictions." Police Practice and Research, 22:4, 1443-1451.
Sarah M. Peitzmeier et al. "Intimate Partner Violence in Transgender Populations: Systematic Review and Meta-analysis of Prevalence and Correlates." American Journal of Public Health 110, no. 9 (September 1, 2020): pp. e1-e14.
Homework 2 - IPV
Week 5
Review and prepare for the first exam
Exam 1: Introduction, Chapters 1 - 4
Week 6
Week 7
Women, Gender, and Offending
Textbook, Chapter 6
Sutton, Tara. 2017. "The Lives of Female Gang Members." Aggression and Violent Behavior. 37:142-152.
Belknap, Joanne and Kristi Holsinger. 2006. "The Gendered Nature of Risk Factors for Delinquency." Feminist Criminology. 1(1):48-71.
Homework 3 - Female Offending
Week 8
Girls, Gender, and Juvenile Delinquency
Week 9
Female Offenders and their Crimes
Textbook, Chapter 8
Estrada, Felipe, Anders Nilsson, and Olaf Backman. 2017. "The gender gap in crime is decreasing, but who's growing equal to whom?" Sociologisk Forskning. 54(4):359-363.
Coy, Maddy, Cherry Smiley, and Meagan Tyler. 2019. "Challenging the 'Prostitution Problem': Dissenting Voices, Sex Buyers, and the Myth of Neutrality in Prostitution Research. Archives of Sexual Behavior. 48:1931-1935
Video - The Andrea Yates Case: Insanity on Trial
Homework 4: Female Offenders
Spring Break
Week 11
Review and prepare for the second exam.
Exam 2: Chapters 5 - 8
Week 12
Processing and Sentencing of Female Offenders
Textbook, Chapter 9
Steffensmeier, Darrell, Noah Painter-Davis, and Jeffrey Ulmer. 2016. "Intersectionality of Race, Ethnicity, Gender, and Age on Criminal Punishment." Sociological Perspectives. 60(4):1-24.
BJS Report: Prisoners in 2020
Week 13
The Supervision of Women: Community Corrections, Rehabilitation, and Reentry
Textbook, Chapter 10
Scroggins, Jennifer R. and Sara Malley. 2010. "Reentry and the (Unmet) Needs of Women." Journal of Offender Rehabilitation. 49(2):146-163.
Ohio's Risk Assessment Tools
PATTERN Risk Assessment Tool
Homework 5 - Community Corrections
Week 14
The Supervision of Women: Corrections
Textbook, Chapter 11
Maya Manian. 2020. "Immigration Detention and Coerced Sterilization: History Tragically Repeats Itself" ACLU News. Access here.
APA Statement: "End the Use of Restraints on Incarcerated Women and Adolescents during Pregnancy, Labor, Childbirth, and Recovery." Access here.
Week 15
Police, Corrections, and Offender Services
Text, Chapter 12
Alecci, Scilla and George Steptoe. 2016. "Dangers for Female Prison Guards." The New York Times Video. Access here.
Media Exercise
Week 16
Courts and Victim Services
Text, Chapter 13
Liebenberg, Roberta and Stephanie A. Scharf. 2019. "Walking Out the Door: The Facts, Figures, and Future of Experienced Women Lawyers in Private Practice." American Bar Association.
Demography of Article III Juges, 1789-2020. Access here.
Justices of the Supreme Court. Access here.
Finals Week
Review and prepare for the third exam.
Exam 3: Chapters 9 - 13
This syllabus is © 2022, Reiter. All rights reserved.